Geo-targeted pricing strategy, one step ahead of your competition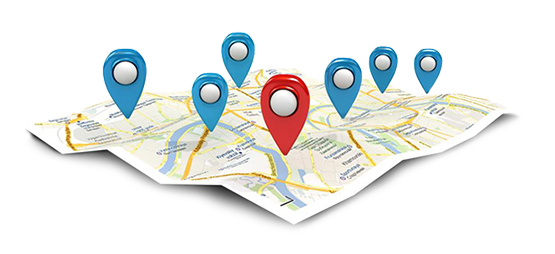 The Right Price – All over the World
While it has never been that easy to offer your products and services world wide on the web, it is still a real challenge to face the competition on the local market. In any real-world store, your local retailer would perfectly know about your local competitors and the purchasing power of your potential customers. He would adjust the retail prices accordingly, in order to fulfill your sales objectives – maximizing your profit, your sales, or your sales volume in the region. In your online shop, however, you are probably offering the same prices to every visitor, all over the world – regardless of the competitiveness of your prices in the region. You may be comparing your prices to the offers of other online shops, but your visitors are also comparing them to lots of local alternatives you probably don't know about – and you're losing business.
With Darwin Pricing, we are providing you with a groundbreaking new technology to fill the gap between your online shop and the real world. Our web service fulfills the role of a local retailer: It acts as an invisible hand between your online shop and your visitors, retrieves the visitor's location and adjusts your prices according to your sales strategy. While you maintain or improve your competitiveness in your main market, Darwin Pricing will increase your margin in locations where higher prices don't impact on your sales performance. And it will even let you enter new markets by decreasing your prices in locations where they are not competitive enough – always keeping your sales objectives in mind.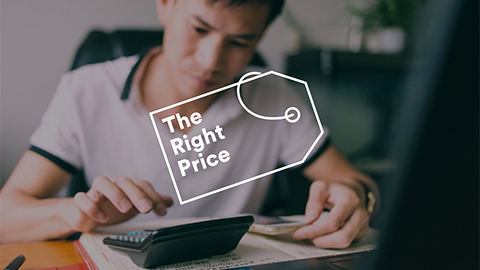 How it Works
First of all, just like any local retailer, Darwin Pricing knows every single visitor very well: It records her location, based on her IP address, as well as her whole history – when did she first visit your shop, how much did she give out and when... But contrary to a real-world retailer, our machine learning system continuously performs some exploratory pricing: While most visitors from a given location will pay the same prices, a small group of new visitors will have to pay higher or lower prices than others in the same location. By comparing the sales performance at different price levels, Darwin Pricing finds out the optimal price level to reach your sales objectives. A detailed world map of the sales performance as a function of the price level is being computed by state-of-the-art data mining tools, and serves as a basis for further dynamic pricing.
For the satisfaction of your customers, returning visitors keep the same price level for a lifetime, so that they don't get bothered by price fluctuations. A dynamic price level is only being chosen on the very first visit. As an alternative to dynamic pricing, you may also opt for dynamic discounting: This way you would still display your original prices to all visitors, and Darwin Pricing would provide some of them with an individual coupon code.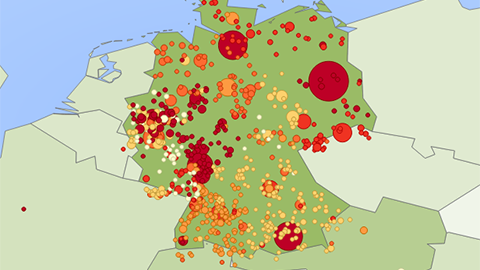 ---

Real-Time Market Analysis
Steadily gather new purchasing data with varying prices on a small group of test visitors, and figure out which prices are performing best – on your website, right now.

Local Prices
Geo-targeted price optimization maximizes your profit per visitor – not only globally, but also at the national, regional and at the city level.

Artificial Intelligence
In-depth statistical analysis of economical indicators coupled with the purchasing data gathered on your website provides you with a smart price to start with in locations with few visitors.

Cloud Services
Our web services are hosted for you on a scalable, highly available cloud environment. No software installation, no server set-up – just start through.

Geolocation
Rely on our comprehensive, up-to-date IP addresses database to find out the exact location of each single visitor – all over the world.

Local Currencies
Switching to the right local currency for each visitor comes out-of-the-box, in all currencies you're supporting – to the latest exchange rates.

Seamless Integration
Retrieving a price, recording a purchase – dynamic pricing integrates into your e-commerce platform with no more than two lines of code. On the backend as well as on the frontend.

Sales
While we're maximizing your profit on the long term, you're still deciding about your short term strategy. Manage sales as usual on your e-commerce platform, we're applying them automatically.
Install on your online store in a few easy steps: